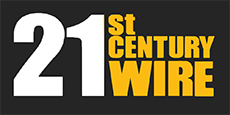 21st Century Wire says…
After almost five years of externally enforced division and NATO and Gulf state terrorist occupation of East Aleppo, hope has been restored to the people of Aleppo, not by the same external forces under the faux humanitarian pretext, but by the people of Syria themselves.
Kevork Almassian of Syriana Analysis explained what happened today, in Aleppo:
'This event was organized by the Junior Chamber International of Syria (31-3-2017), aiming to restore hope to the civilians and help them return to their city. Hundreds of Aleppi civilians attended the event, enjoyed the beautiful weather, singing and dancing in front of their proud Citadel.'
This post was published at 21st Century Wire on MARCH 31, 2017.