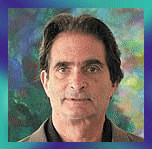 Parents who question vaccines are crazy? Really? Parents who claim to discover vaccine-dangers are crazy? Really?
Official history is a curious thing. Whole sections of fact disappear from the record.
When I was researching my first book, AIDS INC., in 1987-88, I explored various forms of immune-system suppression, in order to show that HIV was not the real story.
I looked into vaccines, for example. Here is an excerpt from AIDS INC. Keep in mind that my research, at the time, ended in 1988. This excerpt reports on vaccines disasters and statements about vaccines made by several authors.
It is forgotten history:
'… Based on the only U. S. findings on adverse DPT [diphtheria-pertussis-tetanus vaccine] reactions, an FDA-financed study at the University of California, Los Angeles, one out of every 350 children will have a convulsion; one in 180 children will experience high-pitched screaming [can indicate brain damage]; and one in 66 will have a fever of 105 degrees or more.' (Jennifer Hyman, Democrat and Chronicle, Rochester, New York, special supplement on DPT, dated April, 1987.)
This post was published at Jon Rappoport on August 18, 2017.