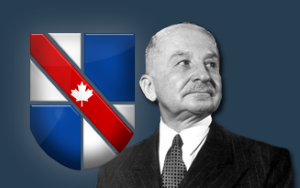 Would we have political liberty we must first have economic freedom, for the form of government is determined by the form of economic organization. At first blush the opposite would seem to be self-evident; i.e., that our form of government determines all else, including our economic structure. But Mises advises otherwise. In his magnum opus Human Action, (page 283 of the Mises Institute's scholars' edition), Mises explains thus (my emphasis):
Freedom, as people enjoyed it in the democratic countries of Western civilization in the years of the old liberalism's triumph, was not a product of constitutions, bills of rights, laws, and statutes. Those documents aimed only at safeguarding liberty and freedom, firmly established by the operation of the market economy, against encroachments on the part of officeholders.
Likewise, in The Law by Frederic Bastiat, (page 53 of the 2012 Laissez Faire Books paperback edition), Frederic Bastiat has this to say (my emphasis again):
A science of economics must first be developed before a science of politics can be logically formulated. Essentially, economics is the science of determining whether the interests of human beings are harmonious or antagonistic. This must be known before a science of politics can be formulated to determine the proper functions of government.
This post was published at Mises Canada on Friday, February 13th, 2015.