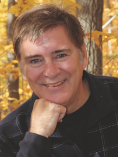 As a result of Obamacare Medicaid expansion coupled with means-tested Obamacare assistance, I estimate welfare rolls expanded from 35.4% of the population in 2012 to about 40% in 2014.
Let's go through the math to see how I make that estimate.
The latest welfare statistics are from year-end 2012. Those figures show 35.4 Percent: 109,631,000 on Welfare.
109,631,000 living in households taking federal welfare benefits as of the end of 2012, according to the Census Bureau, equaled 35.4 percent of all 309,467,000 people living in the United States at that time.
When those receiving benefits from non-means-tested federal programs – such as Social Security, Medicare, unemployment and veterans benefits – were added to those taking welfare benefits, it turned out that 153,323,000 people were getting federal benefits of some type at the end of 2012.
Subtract the 3,297,000 who were receiving veterans' benefits from the total, and that leaves 150,026,000 people receiving non-veterans' benefits.
This post was published at Global Economic Analysis on Saturday, August 23, 2014