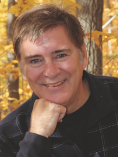 In the wake of terrorist activity in Europe and mass shootings in San Bernardino, Calif., that left 14 people dead and 22 wounded, some may be wondering: Are we tracking those in the US on Visas, and if so, how?
The answer, despite Federal laws that require tracking visa entrants, is the U. S. Doesn't Know How Many Foreign Visitors Overstay Visas.
The question from the congressman to the Obama administration official was straightforward enough: How many foreign visitors overstay their visas every year?
The reply was simple too, but not in a satisfying way. 'We don't know,' the official said.
The testy exchange during a recent congressional hearing between Representative Mark Meadows, Republican of North Carolina, and Alan Bersin, the assistant secretary for international affairs at the Department of Homeland Security, highlights what some law enforcement officials call a critical weakness in the United States foreign visa program.
Nearly 20 years ago, Congress passed a law requiring the federal government to develop a system to track people who overstayed their visas. After the attacks of Sept. 11, 2001, an entry and exit tracking system was seen as a vital national security and counterterrorism tool, and the 9/11 Commission recommended that the Department of Homeland Security complete a system 'as soon as possible.' Two of the 9/11 hijackers, Satam al-Suqami and Nawaf al-Hazmi, had overstayed their visas.
Since then, the federal government has spent millions of dollars on the effort, yet officials can only roughly estimate the number of people in the United States illegally after overstaying visas.
This post was published at Global Economic Analysis on January 01, 2016.