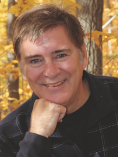 Sanctions or not, NASA uses Russian-made engines to propel rockets.
Yesterday, just seconds after takeoff, a NASA Antares rocket with a Russian-made engine exploded on takeoff. The mission was to carry supplies to the orbiting space station. Move to Trash Today, the Guardian reports that Russian rocket manufacturer insists it is not to blame for Antares crash.
The Russian maker of the engine used in the unmanned US supply rocket that exploded after liftoff in Virginia denied on Wednesday that its product was at fault for the catastrophe.
The launch phase of the Orbital Sciences Corporation's Antares rocket relied on two AJ-26 engines that were originally produced in the 1970s for a failed Soviet moon program and later modernised for US space flights. Speculation quickly centered on the Soviet-based engines, which have failed in tests, when the rocket exploded in a giant fireball after takeoff on Tuesday night.
This post was published at Global Economic Analysis on October 29, 2014.