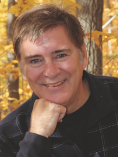 Ukraine is already on the hook to the IMF to the tune of $16.7 billion. Today the IMF reassessed: Ukraine Crisis Hits Economy and Could Require Bigger loan.
In its first full review since agreeing a $16.7bn standby facility earlier this year, the IMF warned that the two main risks it had foreseen – intensification of the conflict in the east and a natural gas shut-off by Russia – had materialised.
If fighting continued in eastern Ukraine at the same level throughout 2015, it added, Ukraine would need additional financing of $19bn to shore up its central bank reserves.
This post was published at Global Economic Analysis on September 02, 2014.