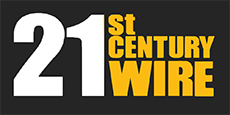 21st Century Wire says…
The public have been slow to the punch with regards to TTIP and TPP, but they are quickly catching up. As a result, Europe's super bureaucrat class are rushing to implement this alleged 'trade deal' by fiat, and not through any real 'democratic' channels.
In short, the highly secretive Bilderberg-sponsored, transatlantic 'trade deal' is a very cleverly disguised Trojan horse which actually allows a highly organized cartel of transnational corporate entities to 'sue' national governments and their citizens for enacting any policy that they deem to be 'potentially' harmful to their profits.
It doesn't take a scholar to see how this corporate takeover will eventually erode democracy – not only in Great Britain but throughout Europe and North America, and serve to further concentrate corporate power around a very tight, elite choke-point.
The ramifications of this are as yet unimaginable, suffice to say it will be a nightmare if corporate lawyers are allowed to dictate the terms of what is considered 'legal and lawful' in a society…
A study by Democratic Audit into the state of democracy in Britain conducted in 2012 that looked at the previous ten years warned that democracy was in 'long-term terminal decline' as the power of corporations keeps expanding, politicians become less representative of their constituencies and disillusioned citizens stop voting or even discussing current affairs.
This post was published at 21st Century Wire on OCTOBER 22, 2015.