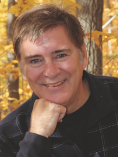 Two Rules
Every bubble eventually bursts The bigger the bubble the bigger the bust Central banks globally have blown the biggest bubble ever in the wake of the 2008 crash. We have only just begun to see the carnage that is coming.
That carnage started in China and it's going to spread.
Two Questions
How fast? Where Next? The two pertinent questions now are "How fast?" and "Where next?"
I don't have the answer to those questions. Nor does anyone else. What I do know is attempts to stop bubbles from bursting don't work. Indeed, they only make matters worse.
This post was published at Global Economic Analysis on Tuesday, July 07, 2015.