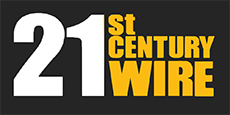 21st Century Wire says…
The BBC will be carrying out a controlled journalistic 'explosion' on their Panorama programme, airing tonight in the UK. Their report, dramatically titled, 'Jihadis You Pay For' is about to expose UK Foreign and Commonwealth Office (FCO) for the funding of extremist and terrorist groups in Syria via their 'Free Syrian Police' project set-up in 'rebel-held' areas of Syria since 2014.
To referee this virtual clash of the titans, The Guardian has been drafted-in to do the honours.
'The report, Jihadis You Pay For, will claim that Foreign Office money paid to the FSP reached people with links to the extremist group al-Nusra Front.' ~ The Guardian
Mike Raddie of BSNEWS commented:
'Is the Guardian's Daniel Boffey attempting to whitewash the massive scandals of FCO and BBC funding and working with extremist groups in Syria? Why did he not ask Vanessa Beeley or Robert Stuart to explain how these UK institutions are working alongside al Qaeda / ISIS linked groups inside Syria?
Is it any wonder the Guardian has closed reader feedback on the story, less than 8 hours after it wasposted? 'Comment is Free' so long as you don't mention unsayable truths such as BBC's Panorama and Boris Johnson's Foreign and Commonwealth Office are both working with and financing al Qaeda in direct contravention of UK anti-terror legislation.'
This post was published at 21st Century Wire on DECEMBER 4, 2017.