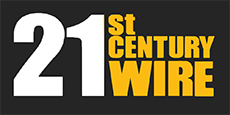 In this article, Thierry Meyssan distinguishes the analysis and strategy of President Assad on the one hand and Maduro and Morales on the other. His aim is not to place these leaders in competition, but rather to call upon each of them to remove themselves from political catechisms and to pay due attention to the lessons learnt from the most recent wars.
In May 2017, Thierry Meyssan appeared on Russia Today and explained where the South American elites were going wrong in their fight against US imperialism. He insisted that there has been a sea-change in the way the US now wages armed conflicts and we now need to radically rethink how we should defend our homeland.
The operation to destabilize Venezuela continues. The first phase: violent gangs demonstrating against the government killed passers by, as if citizenship created no bonds between them. The second phase: the major food suppliers organized food shortages in the supermarkets. Then some members of the forces attacked several ministers, called for a rebellion and now have retreated into hiding.
This post was published at 21st Century Wire on 21stcenturywire.com.