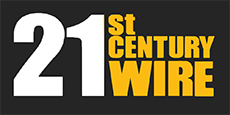 About 100 metres from my home on the edge of the Brisbane CBD is the corner of Boundary and Brereton Streets.
On November 7, 1993, Daniel Yock, an 18-year-old Aboriginal dancer died there. Or at least he was picked up there, by police.
Daniel probably died in the back of a police wagon, like some cattle do on their way to a slaughterhouse. In any event, he was certainly dead by the time he reached the police watchhouse, just a few kilometres from the scene of his arrest.
Daniel Yock's 'offence' was to sit with his friends in nearby Musgrave Park and drink alcohol.
Throughout the afternoon, police circled the block in a wagon. The boys – feeling harassed and intimated – contacted the manager of the local Aboriginal hostel they were staying at. He came down to meet the group, and they decided to head home before dark.
They were tailed by two police officers – Constables Suzette Domrow and Scott Harris – the whole way.
Constable Harris is captured on police radio recordings in the ensuing minutes before Daniel's arrest.
'There's about 7 or 8 Aboriginal persons fairly, sort of giving us a few problems and calling us names. They are full of piss, we'd like some persons to come down.'
This post was published at 21st Century Wire on AUGUST 14, 2017.