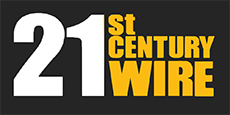 21st Century Wire says…
Political and media advisor to the Syrian President, Bashar al Assad, Dr Bouthain Shaaban has thrown down the gauntlet to the US proxies inside Syria. In a statement to Al Manar TV, Dr Shaaban made it perfectly clear that Syria would not tolerate any challenge to the full and final cleansing of Syrian territory from the US Coalition-funded terrorist brigades and co-opted factions.
'Whether it's the Syrian Democratic Forces (SDF), or Daesh or any illegitimate foreign force in the country… we will fight and work against them so our land is freed completely from any aggressor,' ~ Dr Shaaban
At the same time, reports are coming in that over 1000 militants have surrendered and defected to the Syrian Arab Army as they see their US coalition-shored-up defences crumbling across Syria.
The following report is from Press TV:
'The political and media adviser to Syrian President Bashar al-Assad says government troops, backed by fighters from allied popular defense groups, will fight any force, including the US-backed militia, to fully liberate the Arab country plagued with terrorism for over six years.
This post was published at 21st Century Wire on September 16, 2017.