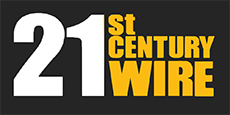 Despite various efforts by the Spanish central government in Madrid, Polls opened in the province of Catalonia.
Prior to the opening of the polls today, fears were palpable that the vote could lead to confrontations between demonstrators and an estimated 5 million – with some 17,000 police deployed to 'maintain public order.'
Madrid opposed election observers from displaying their own political symbols, and derided calls by pro-independence parties for conducting their own recounts. Spanish authorities even banned the Catalan color yellow in public – including the yellow ribbons worn in solidarity with Catalonia's recently jailed politicians.
Deposed Catalan president Carles Puigdemont hailed the vote as 'a victory of democracy', as the pro-unionist Citizens Party decried 'unfair' laws for their inability to form a majority government this week.
'I want to congratulate the Catalan people, because they have sent a message to the world. The Catalan republic has beaten the monarchy and article 155. The Spanish state has been beaten. Mr Rajoy and his allies have lost,' said the exiled Puigdemont from Brussels.
This post was published at 21st Century Wire on DECEMBER 21, 2017.