Perhaps in indirect response to the Kahn family attacks on Donald Trump, Pat Smith and Charles Woods, parents of Sean Smith and Tyrone Woods who were killed in the Benghazi terrorist attacks on September 11, 2012, have filed a lawsuit against Hillary Clinton alleging, among other things, that her "negligent and reckless" actions with regard to her private email server resulted in the "wrongful death" of their sons. The lawsuit, filed in the District of Columbia, also accuses Clinton of "defamation" and "intentional infliction of emotional distress" as they claim she has launched a "smear campaign" against the Plaintiffs in an effort to cover up the facts and save her Presidential campaign.
The suit alleges that Clinton's use of a private email server is what allowed terrorist groups in Libya to obtain the whereabouts of Ambassador Christopher Stevens which ultimately led to the "wrongful death" of their sons:
This information was compromised from the second that it left Defendant Clinton's private e-mail server and easily found its way to foreign powers including, but not limited to Russia, Iran, China, and North Korea. As a direct result of Defendant Clinton's reckless handling of this classified, sensitive information, Islamic terrorists were able to obtain the whereabouts of Ambassador Christopher Stevens and thus the U. S. State Department and covert and other government operations in Benghazi, Libya and subsequently orchestrate, plan, and execute the now infamous September 11, 2012 attack.
This post was published at
Zero Hedge
on Aug 9, 2016.

I went to Libya in 1987 to interview its strongman, Muammar Gaddafi. We spent an evening talking in his colorful Bedouin tent outside the Bab al-Azizya Barracks in Tripoli which had been bombed a year earlier by the US in an attempt to kill the troublesome Libyan leader.
Gaddafi predicted to me that if he were overthrown, Libya would break up into two or three parts and again fall prey to western domination. His efforts to bring the Arab world and West Africa out of subservience and backwardness would be ended, he foretold.
The Libyan 'leader' was right. Today, after his death, Libya has splintered into warring camps. The US, France, and Egypt are expanding their influence in Libya, lately also joined by Italy, Libya's former colonial ruler. They have installed the usual set of yes-men to do their bidding. Old habits die hard.
We will be hearing much more about Libya after the big wins by Hillary Clinton and Donald Trump in last week's Super Tuesday Democratic primaries
Former Secretary of State Hillary Clinton will shortly face the return of a major threat that has bedeviled her since 2012 – the attack by jihadists on the US Consulate in Tripoli, Libya and the killing of US Ambassador Christopher Stevens and his bodyguards.
This post was published at Lew Rockwell on March 5, 2016.
The self-inflicted wounds of Hillary Rodham Clinton just keep manifesting themselves. She has two serious issues that have arisen in the past week; one is political and the other is legal. Both have deception at their root.
Her political problem is one of credibility. We know from her emails that she informed her daughter Chelsea and the then-prime minister of Egypt within 12 hours of the murder of the U. S. ambassador to Libya, J. Christopher Stevens, that he had been killed in Benghazi by al-Qaida. We know from the public record that the Obama administration's narrative blamed the killings of the ambassador and his guards on an anonymous crowd's spontaneous reaction to an anti-Muhammad video.
Over this past weekend we learned that her own embassy staff in Tripoli told her senior staff in Washington the day after the killings that the video was not an issue, and very few Libyans had seen it. We also know from her emails that the CIA informed her within 24 hours of the ambassador's murder that it had been planned by al-Qaida 12 days before the actual killings.
Nevertheless, she persisted in blaming the video. When she received the bodies of Ambassador Stevens and his three bodyguards at Andrews Air Force base three days after their murders, she told the media and the families of the deceased assembled there that the four Americans had been killed by a spontaneous mob reacting to a cheap 15-minute anti-Muhammad video.
Clinton's sordid behavior throughout this unhappy affair reveals a cavalier attitude about the truth and a ready willingness to deceive the public for short-term political gain. This might not harm her political aspirations with her base in the Democratic Party; but it will be a serious political problem for her with independent voters, without whose support she simply cannot be elected.
Yet, her name might not appear on any ballot in 2016.
This post was published at Zero Hedge on 11/06/2015.
The State Department has released 850 pages of e-mails from Hillary Clinton's private e-mail address. Clinton has been under firefor using a private e-mail server (as opposed to an official government account) to discuss potentially sensitive matters of national security and foreign policy during her tenure as the nation's top diplomat. Specifically, there are big questions about who knew what and when about an attack on US outposts in Benghazi that killed US ambassador J. Christopher Stevens.
Clinton has said she wants the e-mails to be released and The State Department is using this as a 'we told you so' moment as you can see from the following statement:
This post was published at Zero Hedge on 05/22/2015.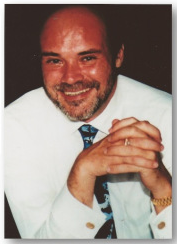 Hillary has refused to turn over the server for her emails claiming there are personal emails on there with her husband. Yet Bill Clinton has claimed before he rarely used emails. She is a crafty lawyer and has resisted subpoena on every investigation. She justifies a personal account to avoid Congressional subpoenas claiming you can't put more than one email on one phone. Sorry Hillary, I have three right now on my phone. Obviously, Hillary does not believe in transparency.
Hillary Clinton's private e-mail – [email protected] – was on a domain set up Jan. 13, 2009, the very same day a Senate committee held her confirmation hearing. She was confirmed and sworn in on Jan. 21 as President Barack Obama's first secretary of state. This was clearly to prevent her being subpoenaed for that would be routinely sent to the State Department assuming she used the . GOV system as everyone else. Unless someone knew of the existence of such a system, there would have been no subpoena. Very clever. Now the whole Benghazi affair will be reopened.
John Christopher Stevens (1960 – September 12, 2012) was the American diplomat and lawyer who served as the U. S. Ambassador to Libya from June 2012 until his murder on September 12, 2012. The entire Benghazi incident is far deeper than most people would ever dream. True, the Obama administration is covering up the incident as 22 CIA agents were present at the time.
This post was published at Armstrong Economics on March 11, 2015.
We are preparing a special report on the Middle East with the various currencies and share markets combined with the Energy Markets. There are tremendous aspects of the Middle-East that are not understood to say the least outside the region. The importance of this in-depth research impacts the War Cycle without question. The radical ISIS group was funded by Saudi Arabia and the United States all in an effort to create a smoke screen for a pipeline Saudi Arabia wanted through Syria to compete with Russia in Europe. However, it is gathering followers even from Georgia in Russia and the goal is to create a new Crusade.
The entire Benghazi incident was not what it seems. Based upon information and belief, Ambassador Sevens was initially providing arms to Libyan rebels to overthrow Libyan leader Muammar Gaddafi, who was killed by the U. S. funded rebels on October 20, 2011 during the Battle of Sirte. President Obama signed a secret order authorizing covert U. S. government support for rebel forces seeking to oust Gaddafi, reported Reuters on March 20, 2011. Almost a year after the fall of Gaddafi, on Sept. 11 and 12, 2012, a U. S. diplomatic compound and CIA annex in the Libyan city of Benghazi were attacked, killing four Americans, including U. S. Ambassador J. Christopher Stevens who served there between June 2012 to September 12, 2012, reported the Washington Post. However, Stevens had served in Libya twice previously: as the Deputy Chief of Mission (from 2007 to 2009) and as Special Representative to the National Transitional Council (from March 2011 to November 2011) during the Libyan revolution. He arrived in Tripoli in May 2012 as the U. S. Ambassador to Libya.
This post was published at Armstrong Economics on September 24, 2014.
Why are officials in high places, from the former Director of the Central Intelligence Agency, David Petraeus to the former Secretary of State, Hillary Clinton (and now the current Secretary of State, John Kerry) either refusing to testify, or being blocked from testifying in a congressional hearing aimed at finding out what really happened on September 11, 2012, when 4 US diplomats, including US Ambassador Christopher Stevens, were killed during the attack on the US consulate in Benghazi, Libya? CBS news provides a comprehensive timeline of the events, as they unfolded and the US responses as officially reported. However, mounting evidence shows there's much more at stake here, and those at the top have strong motives to keep it covered up. As CNBC reports in the clip below, "Benghazi is about the NSC directing an operation …. that takes arms and men and puts them into Syria in the guise of the Free Syrian Army."