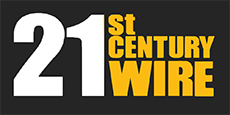 The assassination of US President John F. Kennedy, is one of the most infamous crimes of the 20th century. Like the enigmatic attacks of 9/11, it was an act that will forever be shrouded in conspiracy, intrigue and mystery – despite the lone gunman theory implicating Lee Harvey Oswald.
New reports indicate that classified documents pertaining to the assassination of the 35th US President will be allowed to be released by US President Donald Trump.
The NY Times reports:
'The release of the information being held in secret at the National Archives – including several thousand never-before-seen documents – was mandated to occur by Oct. 26 under a 1992 law that sought to quell conspiracy theories about the assassination.
Mr. Trump has the power to block the release of the documents, and intelligence agencies have pressured him to do so for at least some of them. The agencies are concerned that information contained in some of the documents could damage national security interests.
In a statement to reporters, the White House left open the possibility that Mr. Trump might halt the release of some documents.'
While word of a possible release of never-before-seen JFK files has spread like wildfire throughout mainstream media and alternative media alike, one should remain skeptical and cautious, as the likelihood of the military industrial complex, the CIA and other clandestine agencies releasing any truly damaging conspiracy related details about the JFK assassination – is next to zero.
This post was published at 21st Century Wire on OCTOBER 21, 2017.