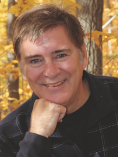 In politics, if you don't like the rules, you ignore them. This philosophy only works if you are big enough and powerful enough to get away with it. I have some recent examples.
Shoot First Ask Questions Later
The Guardian comments Obama's Legal Rationale for Isis Strikes: Shoot First, ask Congress Later.
For expanded Isis strikes, president relies on legal authority he disavowed only a year ago. Obama said he would welcome congressional support but framed it as optional, save for the authorisations and the $500m he wants to use the US military to train Syrian rebels.
Yet one of the main authorities Obama is relying on for avoiding Congress is the 2001 wellspring of the war on terrorism he advocated repealing only last year, a document known as the Authorization to Use Military Force (AUMF) that few think actually applies to Isis.
This post was published at Global Economic Analysis on September 11, 2014.