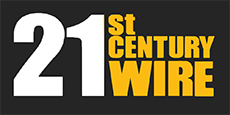 Over the past four years, the UK government has poured over 200 million of tax payer funds into a failed proxy military intervention and illegal shadow state-building project in Syria. This week, the penny finally dropped…
Going Underground host Afshin Rattansi speaks to guest Vanessa Beeley from 21WIRE about our recent story which forced the government and mainstream media to take evasive action, closing ranks in order to cover-up a wider scandal involving UK Foreign Office funding for the White Helmets and Nusra Front terrorist affiliates in Syria.
This post was published at 21st Century Wire on DECEMBER 10, 2017.