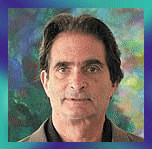 This article recounts key events along a time line that stretches from 1986 to the present. Follow the bouncing ball.
Since Facebook went public with an IPO (Initial Public Offering) of stock in 2012, I've been following the trail of its stock price.
In 2012, I wrote:
'But now the Facebook stock has tanked. On Friday, August 17 [2012], it weighed in at half its initial IPO price. For the first time since the IPO, venture-capital backers were legally permitted to sell off their shares, and some did, at a loss.'
'Articles have begun appearing that question Zuckerberg's ability to manage his company. 'Experts' are saying he should import a professional team to run the business side of things and step away.'
'This has the earmarks of classic shakeout and squeeze play… First, [insiders] drive down the price of the stock, then they trade it at low levels that discourage and demoralize public investors, who sell their shares… As the stock continues to tank, the insiders quietly buy up as much of it as they can. Finally, when the price hits a designated rock bottom, they shoot it up all the way to new highs and win big.'
In 2013, I followed up and wrote: 'Facebook launched its IPO and went public on May 18, 2012. The opening stock price was 42 dollars a share.'
This post was published at Jon Rappoport on June 19, 2017.