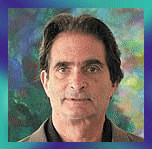 When I first started writing about Donald Trump, I hammered on the fact that he was opposing the media and winning – and I said if he didn't accomplish anything else along his swaggering path, that alone would be an unprecedented shocker. A major Presidential candidate putting the press in its place and not backing off.
I wrote that from 30 years of experience in the news business. So my perspective is deeper than average.
These execrable talking heads and print reporters of the mainstream are quite insane, you know – or they would be if they weren't so sly. Their game is all about getting away with lying, with putting people's attention on the wrong part of the story. They're little demons who take delight in deceiving the public.
And THAT'S why they like the standard brand of political candidate. They all went to the same school. They all come from the same shit heap. They all wink and nudge and build the same fake sand castles and laugh about it. 'Look, we fooled the idiots again.' The idiots, of course, being the public.
This is who the press is. Forget their pose of honesty. It's a sham. They're the tricksters. This is how they obtain their energy.
THEY SEE NO OTHER WAY TO FIND ENERGY.
That's the key.
This post was published at Jon Rappoport on October 11, 2016.