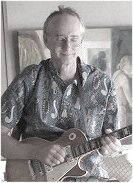 If you want to understand today's populism, don't look to the mainstream media's comically buffoonish propaganda blaming the Russians: look at the four issues listed below.
One of the most disturbing failures of the mainstream media in this election cycle was its complete lack of historical context for Trump's brand of populism. If you consumed the mainstream media's coverage of the campaign and election, you noted their obsession with speech acts (as opposed to concrete actions), personalities and conspiracy theories pinning American populism on Russian propaganda. The mainstream media dismisses populism by pushing two absurdly ignorant narratives: 1. Populism (we're told) always leads to authoritarian rules and/or fascism (i.e. Nazism). All populist movements are therefore tarred with the Nazism brush: no good could possibly come from Populist movements because they always lead to fascism. This is convenient for the apologists of the embattled status quo, but it's utterly false:America's enormous populist movements have never led to fascism. 2. Since the status quo is wonderful and America's economy is strong, dissent or populism cannot be home-grown–it must be the work of the Devil, in the guise of "foreign propaganda."
This post was published at Charles Hugh Smith on WEDNESDAY, DECEMBER 07, 2016.