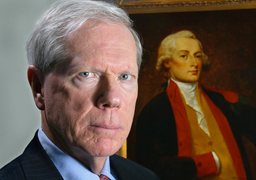 According to the latest fake news from the US government and presstitute media, the US unemployment rate is the lowest in 17 years, but there is no growth in wages. What explains full, or overfull, employment without wage pressure? Obviously, the full employment figure is the orchestrated product of not counting the millions of discouraged workers who, unable to find a job, have ceased looking. If you are unemployed but not looking for a job, you are not counted as unemployed. As it is costly to look for a job, and after awhile looking becomes very depressing, the unemployed just disappear out of the government's statistics. Will this fake news be something that google censors out of the Internet? Don't bet your life that google hired 10,000 people to weed off the Internet the fake US employment reports. Who asked google to transform itself from search engine to gatekeeper? Is there a conspiracy here against the First Amendment? What are google's qualifications for determining what is fake news and extremist views? Is what are we witnessing here the elite's use of a private company to control explanations in behalf of the One Percent?
How does a private company get to overrule the First Amendment of the US Constitution? Is this another example of the arrogance embodied in the trans-Atlantic and trans-Pacific partnerships that set up corporate tribunals to dictate environmental and other policy to sovereign governments? The elites and globalists are still determined to resurrect these agreements that destroy the sovereignty of peoples.
This post was published at Paul Craig Roberts on December 9, 2017.