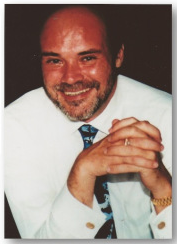 Hillary has refused to turn over the server for her emails claiming there are personal emails on there with her husband. Yet Bill Clinton has claimed before he rarely used emails. She is a crafty lawyer and has resisted subpoena on every investigation. She justifies a personal account to avoid Congressional subpoenas claiming you can't put more than one email on one phone. Sorry Hillary, I have three right now on my phone. Obviously, Hillary does not believe in transparency.
Hillary Clinton's private e-mail – [email protected] – was on a domain set up Jan. 13, 2009, the very same day a Senate committee held her confirmation hearing. She was confirmed and sworn in on Jan. 21 as President Barack Obama's first secretary of state. This was clearly to prevent her being subpoenaed for that would be routinely sent to the State Department assuming she used the . GOV system as everyone else. Unless someone knew of the existence of such a system, there would have been no subpoena. Very clever. Now the whole Benghazi affair will be reopened.
John Christopher Stevens (1960 – September 12, 2012) was the American diplomat and lawyer who served as the U. S. Ambassador to Libya from June 2012 until his murder on September 12, 2012. The entire Benghazi incident is far deeper than most people would ever dream. True, the Obama administration is covering up the incident as 22 CIA agents were present at the time.
This post was published at Armstrong Economics on March 11, 2015.