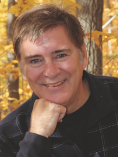 Warmongers United
European discussion of Russia has gone from dumb to dumber.
Of course, the highly regarded "Warmongers United Think Tank" (WUTT) would dispute that. "Warmongers United" believes more armies, more missiles and more fighting are precisely the right thing to do.
What? Haven't heard of WUTT?
The think tank consists of a various collection of folks itching for a war with Russia, Iran, and Syria, preferably all at once. True believers want to include China in that group.
In general, WUTT wants to set the world right (just as they insisted a war with Iraq, Vietnam and other places would set the world right).
John McCain is the official spokesman for Warmongers United in the US. Jean-Claude Juncker assumed that role today for Europe. Hillary Clinton and Jeb Bush both hope to assume global leadership in 2016.
Juncker Requests Creation of EU Army
Please consider Jean-Claude Juncker Calls for Creation of EU Army.
The president of the European Commission has called for the creation of an EU army in order to show Russia 'that we are serious about defending European values'.
In an interview with German newspaper Die Welt, Jean-Claude Juncker, who leads the EU's executive arm, said an EU army would let the continent 'react credibly to threats to peace in a member state or a neighbour of the EU'.
In an interview with German radio on Sunday, Ursula von der Leyen, Germany's defence minister, also spoke in favour of a European army, pointing out that a brigade of Dutch soldiers was already under German command.
This post was published at Global Economic Analysis on March 08, 2015.