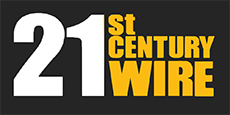 Something stinks in the upper echelon of the mega media barons.
Isn't it interesting how Facebook bots will censor certain political posts, or how your page can be pulled down for a remark someone behind the communitarian curtain claims is 'offensive', while jihadist and ISIS terror gangs are allowed to openly use the same social media platforms like Twitter and Facebook for recruitment, 'martyr selfies', marketing, T-Shirt sales, and to post murder photos?
If only the problem ended there. Something much deeper, and much more insidious is going on behind the doors of Silicon Valley, Hollywood and CIA meeting rooms, or maybe not – they tell us this is simply progress. New and dark cultural features are being unleashed into the minds of the public via the War on Terror, and it's all for profit…
Marketing Push: 'Terrorism is Cool'
Writing for Stratfor, August 28, Robert D. Kaplan said that 'Terrorism is Theatre', but of course only for the mentally sick, including the Internet barons who directly profit from Death Pornography.
Kaplan claims that by choosing decapitation as the method for killing US journalist James Foley, the degenerate psychopaths of ISIS were 'right on the Internet social network button', in some sort of macabre tribute to the ISIS marketing department.
This post was published at 21st Century Wire on AUGUST 30, 2014.