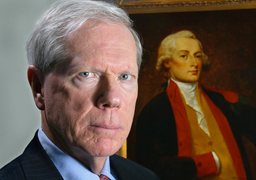 I appreciate all of your supportive comments about my efforts to tell the real from the fake elements in the Las Vegas shooting information.
As several of you noted, it could be a case where some people were shot from somewhere and fake elements were added to blow the scene into a massacre for use in behalf of some agenda or the other. A professor in Canada, who I know and to whose intelligence and integrity I can attest, reminded me that the Northwoods Project, a false flag attack proposal given to President John F. Kennedy by the Joint Chiefs of Staff to produce an excuse for invading Cuba, consisted of both real and fake elements. The professor analyzed the Northwoods proposal and provides this list of the fake/real mixture:
Dear Craig: I thank you for carrying an honest discussion on your website of the difficulties in sorting out whether Las Vegas victims were real or fake. I claim no expertise in this incident; I simply want to remind folks that there is no contradiction between claims of real injury and claims of fake injury. Why would the planners want to choose just one option? Way back in the early 1960s where they were planning the Northwoods operation, they envisioned both options in the operation. A couple of years ago I tried to sort out the planned victims and arrived at this list:
Victims:
[1] (capture: real victim, no injury, false identity) 'Capture Cuban (friendly) saboteurs'
This post was published at Paul Craig Roberts on October 12, 2017.