Do you know Binomo?' the impersonator asked. 'They have declared independence. They had elections, and we suppose Russians had its intervention.'
'Yes, of course they did, absolutely,' Haley confidently replied.
And with that US Ambassador to the UN Nikki Haley got punked by well-known Russian comedians and professional pranksters Vovan and Lexus (Vladimir Kuznetsov and Alexei Stolyarov) – sometimes called "The Jerky Boys of Russia" – who had previously phone pranked figures ranging from Elton John to Turkish president Recep Tayyip Erdogan to Rep. Maxine Waters to Senators Senators Lindsey Graham and John McCain.
The duo reportedly phoned Haley's office hours after the UN voted to condemn Trump's decision to recognize Jerusalem as the capital of Israel on Thursday, pretending to be Mateusz Morawiecki, the prime minister of Poland, in what ended up being a 22-minute conversation.
This post was published at Zero Hedge on Dec 24, 2017.
Is a Bipartisan Bill About to Create a Social Media Department of Homeland Security?
Senator James Lankford, R-Oklahoma will be introducing a bill in the US Senate sometime during the Christmas week coming up, ostensibly to help identify and react to cyber security threats, as well as help coordinate the identification and reaction among state and federal agencies. But wait, there's more, far more…
The bill is being co-sponsored by Republican Senator Lindsey Graham, and Democratic Senators Amy Klobuchar and Kamala Harris. The author of the bill, Lankford, is considered a 'rising star' in the Republican Party. The Democrat co-signers, Klobuchar and Harris, are both considered rising stars in their party. I think these facts are worth noting when considering the prospects of this bill being taken seriously, and the prospects of this bill's eventual passage.
You don't stick your rising stars on a showpiece bit of legislation that is intended to go nowhere.
The bill is ostensibly designed to create more effective lines of communication between the Department of Homeland Security, the Intelligence Community at the Federal level, as well as State Election officials. The bill's goal is to prevent further foreign interference in US Elections, and to help states better defend against cyber attacks.
This post was published at The Daily Sheeple on DECEMBER 18, 2017.
The odds that the U. S. will attack North Korea are disconcertingly high, Republican Sen. Lindsey Graham revealed.
'There's a three in 10 chance we use the military option,' Graham told the Atlantic on Wednesday, adding that he 'would say 70 percent' if North Korea conducts a seventh nuclear test.
'We're not to the tipping point yet,' he said, but 'if they test another [nuclear] weapon, then all bets are off.'
North Korea conducted its sixth nuclear test in September, detonating a suspected hydrogen bomb with an explosive yield at least ten times larger than the atomic bomb dropped on Hiroshima, Japan.
North Korea has threatened to carry out an atmospheric nuclear test in the Pacific, but there is also significant tunneling work underway for a potential underground nuclear test at the North's Punggye-ri Nuclear Test Site.
This post was published at Zero Hedge on Dec 14, 2017.
Days after North Korea launched its most advanced ICBM which reportedly can hit a target anywhere in the United States with its 8,000+ mile range, Pyongyang said the U. S. is "begging" for a nuclear war by planning the "largest-ever" joint aerial drill with South Korea, according to Bloomberg. 'Should the Korean peninsula and the world be embroiled in the crucible of nuclear war because of the reckless nuclear war mania of the U. S., the U. S. will have to accept full responsibility for it,' North Korea's state-run KCNA said Saturday, citing a statement by the Ministry of Foreign Affairs.
As we previously reported, the statement came after Yonhap News reported that six U. S. Raptor stealth fighters planes arrived in South Korea on Saturday for a joint air drill named "Vigilant Ace 18" scheduled for Dec. 4 to 8. The F-22s flew into South Korea together in a show of force. The stealth fighters, however, were just a small part of the upcoming show of force: according to local media, some 230 aircraft and up to 16,000 soldiers and airmen are taking part in the drill, which is one of the biggest ever of its kind.
Meanwhile, in addition to Lindsey Graham's warning that US civilians in South Korea should evacuate ahead of "military conflict", in response to North Korea's recently enhanced capabilities, the United States is beefing up security on the West Coast.
This post was published at Zero Hedge on Dec 3, 2017.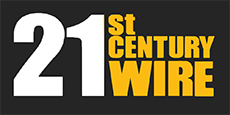 When it comes to interpreting current events, no one does official conspiracy theories like the Unite States.
For years, Washington has tried to promulgate a propaganda campaign which tries to somehow link al Qaeda to Iran, or ISIS to Iran. For the mentally-challenged members of the right-wing media in the US, this isn't a massive feat, as a large segment of that audience cannot even locate Iran on a global map. There is also the issue of US warhawks like Lindsey Graham and John McCain being proven pathological liars – who will say anything regardless of whether it's based in actual fact. All of this contributes to a number of shallow, creative narratives which continuously circulate between FOX News, The Atlantic Magazine, Tel Aviv, Riyadh and the US Senate.
And just like the US and UK mainstream media's coverage of Syria, the deep throat 'source' in this dossier is… al Qaeda.
This latest chapter in the US fantasy world of Iranian intrigue attempts to further the Israeli-favoured mythology, blaming Iran for all of the region's woes. Make no mistake: the American neoconservative wing and their Israeli benefactors are determined to invent new conditions for war with Iran…
This post was published at 21st Century Wire on NOVEMBER 28, 2017.

At the beginning of the year as the President was assuming office, I penned a piece that focused upon the need for the President to 'clean house' regarding the Administration, and putting Congress in its place. I also stressed the need for him to run a 'tight ship,' as the midterm elections of Congress in 2018 are going to determine the success of his term. As it stands, things do not look very promising. RINO (Republicans in Name Only) members of Congress have derailed his efforts on everything from Obamacare to Border Control. Every effort the President has initiated has met with dogged resistance.
Who are these resistors? To be sure, many of them can be found ensconced within levels of government or government-influenced positions where said position is not necessarily determined or changed by an incoming administration. An example of how this happens is Ben Bernanke, appointed to head the Federal Reserve under George W. Bush, and kept in place by Obama until 2014 when Yellen stepped into the spot.
The prime example of an infestation are the holdovers from the Obama administration in the State Department…the same department boasting such 'winners' as Victoria Nuland and Hillary Clinton. The State Department that almost singlehandedly (with the help of Senators Lindsey Graham and John McCain) toppled the government of Ukraine via coup d'tat, as well as enabling the 'Arab Spring' to unfold.
This post was published at shtfplan on November 24th, 2017.

McCain sounds very much like a no on TrumpCare, calls for markups, amendments, debate in scrum. "I'm not supportive of the bill yet."
— Jeff Stein (@JStein_Vox) September 18, 2017
Update from Bloomberg: McCain still on the fence:
MCCAIN SAYS NOT SUPPORTIVE AT THIS TIME OF GRAHAM-CASSIDY BILL MCCAIN: WILL DISCUSS GRAHAM-CASSIDY HEALTH BILL W/COLLEAGUES Will third time be the charm for the GOP on repealing Obamacare?
A last ditch attempt by Senate Republicans to push through repeal and replace Obamacare appears to be gaining steam ahead of the Sept. 30 deadline, but according to Bloomberg it faces significant challenges to get a deal done before a hard deadline in 12 days. A number of Republicans have reportedly jumped on board a proposal by Senators Lindsey Graham of South Carolina and Bill Cassidy of Louisiana to replace the Affordable Care Act's insurance subsidies with block grants to states. However, some of the same GOP senators who blocked various stages of the prior two repeal efforts are withholding their support.
The Hill confirms that supporters do not appear to have the 51 votes necessary to pass the bill yet, but pressure is growing on Republicans to back the measure, which could replace much of ObamaCare with block grants for states. "In a crucial boost for its chances on Monday, Arizona Gov. Doug Ducey (R) offered his support."
This post was published at Zero Hedge on Sep 18, 2017.

One of the items that is regularly reported on, but quietly…not alarming anyone…is the situation developing in Eastern Europe and the Baltic States. At the forefront is Ukraine, as the U. S.-orchestrated coup of 2014 and the subsequent annexation of Crimea by Russia created a line to develop into a Second Cold War. This is the root of the current tensions where both Russia and the U. S. are continuously posturing against one another.
The root of the matter lies in the undue influence that was secured by Georgy Schwarz (also known as George Soros) with the purchase of John McCain. An article just surfaced on September 13, 2017 entitled Power Games: What McCain, Soros, and the Clintons Have in Common, by Ekaterina Blinova of Sputnik News. The article gives a brief history of 'The McCain Institute for International Leadership,' a non-profit organization profiting on the campus of Arizona State University. This non-profit organization has received 'minor' donations, such as $1 million from the Saudi Arabian government in 2014.
Financial ties between McCain and Soros have been exposed in the past, and that the two have had a nebulous relationship since 2001. Interestingly enough, it was McCain who was the leading proponent behind the regime change in Ukraine. Assisted by Victoria Nuland with Obama and Hillary Clinton acting the part of 'Zardoz' floating invisibly in the background, supplying the authority, and with Sen. Lindsey Graham as a lapdog-collaborator, it was McCain who orchestrated the coup above-board.
This post was published at shtfplan on September 17th, 2017.
The thing to understand, what has always been the most important thing to understand, is that Jim Comey was out in front, but he was not calling the shots.
***
On the right, the commentariat is in full-throttle outrage over the revelation that former FBI Director Comey began drafting his statement exonerating Hillary Clinton in April 2016 – more than two months before he delivered the statement at his now famous July 5 press conference.
The news appears in a letter written to new FBI Director Christopher Wray by two senior Senate Judiciary Committee Republicans, Chairman Chuck Grassley and Senator Lindsey Graham. Pundits and the Trump administration are shrieking because this indicates the decision to give the Democrats' nominee a pass was clearly made long before the investigation was over, and even long before key witnesses, including Clinton herself, were interviewed.
This post was published at Zero Hedge on Sep 4, 2017.
A new letter from Senators Chuck Grassley and Lindsey Graham reveal testimony from new witnesses suggesting that former FBI Director James Comey had already started drafting documentation exonerating Hillary Clinton long before interviewing key witnesses, including Hillary herself.
According to the letter, which is based on testimony from James Rybicki, Comey's Chief of Staff, and Trisha Anderson, the Principal Deputy General Counsel of National Security and Cyberlaw, Comey began drafting a statement to announce the conclusion of the Hillary investigation in April or May 2016, well before he had interviewed up to 17 key witnesses.
Meanwhile, as if that weren't bad enough, the Comey statement was also drafted before immunity deals were struck with Cheryl Mills and Heather Samuelson who seemingly ran point, along with Platte River Networks, to destroy Hillary's emails after a Congressional subpoena had been issued mandating their preservation.
Here is a summary from the Grassley/Graham letter:
This post was published at Zero Hedge on Aug 31, 2017.
Roughly around the time Trump started his Afghanistan speech, Ron Paul tweeted out a cautiously optimistic note: "Hoping for the best in tonight's @realDonaldTrump speech but fearful that foreign intervention is only going to get worse. #Afghanistan." Alas it was not meant to be, and over 20 tweets later in what proved to be the angriest tweetstorm of the night, Ron Paul had come to a conclusion: Trump is now nothing more than the latest neocon, one whom even Lindsey Graham applauded.
Below is a chronological rundown of Ron Paul's progressively angier tweets, as he was live commenting on Trump's speech:
Hoping for the best in tonight's @realDonaldTrump speech but fearful that foreign intervention is only going to get worse. #Afghanistan Steve Bannon brakes removed. Neocons feeling their oats. The military personnel are the victims of bad foreign policy. Sad that these wars the politicians argue for are unconstitutional yet we are told we are over there defending the Constitution. Mr. President it's too bad you do not follow your instincts. Planned in Afghanistan? What about Saudi Arabia?? What's wrong with rapid exit? We just marched in we can just march out. So far very discouraging. Sounds like pure neocon foreign policy. The promoters of war win. The American people lose. #Afghanistan Remember: there was no al-Qaeda until our foolish invasion of Iraq based on neocon lies. The American people deserve to know when we are going to war and MUST give you permission through their representatives in Congress! Emphasis on Pakistan just means the war going to be expanded! Emphasis on military alliance with India may well lead to more vicious war between nuclear states Pakistan and India. Smart? Terrorism is one thing, but what about massive collateral damage? Killing civilians creates more terrorism. Round and round we go. Shorter Trump: "Afghanistan: give us your minerals!" Nothing new. More of the same. Obama was wrong. This is NOT the good war. Sooner we get out the better. More killing is not the road to peace. The emphasis on the "grave danger" of terrorism is greatly exaggerated. But more intervention surely creates more terrorism. How many Americans are really sitting around worrying about an Afghan terrorist coming over and killing them? So many of our problems are self-inflicted by a deeply flawed foreign policy. US troops – and the family members – suffer the consequences. Big issue of the night: US expanding the war into Pakistan. Could precipitate more conflict between nuclear India and Pakistan. If Americans are tired of 16 year war, how will they feel about another decade or two? When will they wake up? Our ultimately "hasty" departure from Vietnam finally ended a lot of grief. Even if it came way too late. Beware! @LindseyGrahamSC loves Trump's speech! Why are arch-neocons celebrating so much? Very telling! There's nothing hasty about ending America's longest war. @POTUS bowed to military-industrial establishment; doubled down on perpetual war.
This post was published at Zero Hedge on Aug 21, 2017.