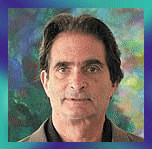 You want a perfect example of how mainstream media covers up the truth and endangers lives? Here it is.
Yesterday, CNN published an article about CDC whistleblower William Thompson.
(CNN: 'Journal questions validity of autism and vaccine study' – the CNN reporter for this story is Debra Goldschmidt (twitter: @debgcnn). Jacque Wilson and Miriam Falco also contributed to this story. The story is augmented with a video featuring CNN senior medical correspondent Elizabeth Cohen (twitter: @elizcohencnn). The Spanish language version of the story is here.)
The day before yesterday, Thompson confessed that he and other CDC coauthors fabricated a 2004 CDC study, in order to hide an MMR-vaccine connection to autism.
Those other co-authors included Dr. Frank DeStefano. DeStefano was the lead author of the 2004 study.
So naturally… CNN goes to DeStefano for a quote defending the safety of vaccines, and De Stefano, the accused liar, tells another lie without blushing, without missing a beat.
He says:
'We know the brain and cellular features for children begin when the child is still in the womb. The brain is already developing the wiring that will manifest in autism.'
In other words, according to DeStefano, vaccines couldn't cause autism, because it's already forming before the child has ever had a vaccine.
If that were true, why bother to do thousands of studies that allege there is no vaccine-autism connection?
This post was published at Jon Rappoport on August 29, 2014.