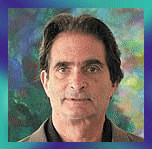 There are two parts to this article. Part one was written before the recent wave of Mueller-FBI demotion, retirement, and reassignment among key personnel. Part one is a kind of roadmap for whistleblower groups. A way to succeed.
Part two comments on the extraordinary 'downsizing' of Mueller-FBI personnel, and its possible connection to FBI whistleblowers within the Bureau.
To paraphrase the Ben Bradlee character in the film, All the President's Men, nothing much is riding on the Mueller investigation, except the presidency; the role of the mainstream press in politicizing and editorializing its coverage of the White House; the immediate future of US-Russia relations; the future of the Clintons in politics; and the intervention of the Surveillance State in the day-to-day activities of a president and his team.
PART ONE
Did the gunslinger Trump collude with Putin in a secret underground cave, thus placing Hillary on a cross of pain? Did the Clinton Foundation make slimy palm-greasing deals all over the world with high-level crooks and launder their money? Will the knight-puppet Robert Mueller uncover any part of the truth? Will His Excellency, Jeff Sessions, stir from his self-induced narcosis, look around, and find out what's going on?
– We've heard a certain tune before: Honorable government employees will soon expose the crimes of such-and-so, they'll present the evidence and testimony, and they'll bring down the house on the heads of corrupt agencies. And then…it doesn't happen.
This post was published at Jon Rappoport on December 25, 2017.