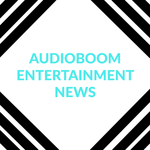 John Batchelor begins with several recent worrisome events with American and Russian behaviour in this New Cold War that show that there is no respite from international tensions between Russia and Washington. The worst of these involves the U.S. Ambassador to the U.N., Nikki Haley who is warning that Syria was preparing another chemical weapons attack and this suggests the real and rising possibility of another false flag attack may be underway. (Note that Haley once more is speaking out of turn with no sources reported, no evidence shown, and the White House denies that it is the source of her comments. Larry). Cohen, however, wanted to pause the topic and return to the background of the Russiagate crisis in Washington and the curious behavior of American MSM. The statements of those agencies that produced these accusations now discredit Russiagate and yet the media still maintains these fraudulent accusations, and even Oliver Stone has come under attack since the airing of his Putin Interviews. Cohen is mystified that the American MSM has seemingly decided to maintain these lies as a means to exclude the citizen from the truth. No absurdity is too bizarre if it supports the narrative – even to the point that one newspaper, the Washington Post published as fact what amounted to a story that the CIA had a spy within Putin's entourage that proved collusion between Trump and the Kremlin. This is just now reported and yet it happened under Obama – and sparked his threat to commit a cyber attack on Russia. And yet the major intelligence agencies, including the FBI, have started to distance themselves from this nonsense – publicly and at the highest levels. Not even Tom Clancy (of Cardinal in the Kremlin fame) handled a plot like this with so little credibility, and once more the MSM is insulting the intelligence of its consumers.
The discussion eventually returns to how all this pertains to recent events in Syria, the American shoot down of the Syrian war plane. The Russians reacted with a warning that any further transgressions like this would lead to the loss of American planes – and a near "no fly zone" protection envelope by Russia was the response. But Trump is under pressure to not back down to Russian threats. This likely pertains to the Nikki Haley rant at the U.N. about Assad's chemical weapon stockpile, and Cohen believes there is a threat of a false flag attack using this excuse. If this is the case, the threat of war is now far greater as Russia may have to respond if American military assets bomb so-called Syrian military infrastructure that it arbitrarily and without factual basis declares to be chemical weapons storage facilities. What Cohen is saying is that a fictional accusation is made and followed up by an actual military response; Russia is essentially saying that if there is a repeat of this, it will respond militarily as well. That is a long-standing pattern for escalation leading to war. That the Deep State does not realize what they are doing is not credible and yet their expectations are for Russia to not respond. This is incredibly stupid. It means that Washington is either prepared to go to war now, or is not reading the situation well at all. But the end result can be the same.
Elsewhere, the Russian defence minister's plane was harassed/threatened by a NATO plane on June 21st over the Baltic Sea, and was warned off by a Russian interceptor. Batchelor is correct when he states how reckless an act this was – and seemingly matches the latest reckless American attacks on the Syrian military. Cohen agrees and states: "that this is another warning that we are on a razors edge". Also discussed were some good things: President Macron of France's break with Washington foreign policy over Russia, a debate is currently happening within the White House about foreign policy priorities over Russia – to cooperate against terrorism or not – and finally Trump wants to meet with Putin in the next G20 meeting. All in all not a good news week and a more dangerous war climate than the one before, but still there are hints of improvement within the storms.
This post was published at Audioboom