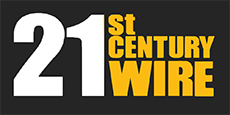 In a recent chain of events, the Philippines has been rushing towards chaos. The failure by the Philippine special forces to capture Isnilon Hapilon, considered to be the top brass of the infamous Abu Sayyaf organization in the country, coincided with a quick operation by a series of Daesh-affiliated terrorist groups to take the city of Marawi. This is an escalation of internal and external pressure on the Duterte administration brought on by his foreign-policy shift.
The events of May 23 in Marawi in the Philippines, the first city to fall into the hands of Daesh in Asia, shows disturbing parallels with the operational methods of Daesh in Syria, Iraq and Libya. The presence of 500 operatives, part of different dormant cells in Marawi, allowed a coordinated assault on the police station and the city prison, enlarging the number of recruits and acquiring multiple firearms in the process. In a series of events difficult to verify, Daesh took control of the city and established several checkpoints. Employing an operational mix of tactics inspired by the beginning of the attacks on Syria in 2011 and in 2014, Daesh quickly expanded into Syria from Iraq.
The Philippines government and its armed forces have suffered numerous deaths and injuries, and although most of the city of Marawi has now been brought under control, problems remain, with continued employment of fixed and rotary-wing aircraft as well as numerous ground troops to confront the threat.
The drama continued in the Asian country, with a bombing in Manila sending the country into panic and forcing authorities to leak little information in what was seemingly becoming a worsening climate.
This post was published at 21st Century Wire on JUNE 19, 2017.