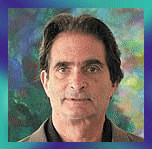 Explosive: new mainstream study concludes fluorides are lowering children's IQ.
The study referred to in this interview was published in Environmental Health Perspectives, in September 2017. It is titled: 'Prenatal Fluoride Exposure and Cognitive Outcomes in Children at 4 and 6-12 Years of Age.' It is often referred to as the Bashash study, after its first listed author.
The study concluded: '…higher prenatal fluoride exposure, in the general range of exposures reported for other general population samples of pregnant women and nonpregnant adults, was associated with lower scores on tests of cognitive function in the offspring at age 4 and 6 – 12 y.'
In short, pregnant women exposed to fluorides give birth to children who later show up with lower IQ.
I interviewed Paul Connett, PhD.
From his CV: 'Paul Connett is Professor Emeritus in Environmental Chemistry at St. Lawrence University in Canton, NY. For the past 30 years, Paul has put his scientific knowledge to work by helping (without fee) communities around the world understand the science of controversial issues like…fluoridation. In addition to explaining the dangers of these practices he offers details of the alternatives…[Dr. Connett is the author of] The Case Against Fluoride (Chelsea Green, 2011, co-authored with James Beck & H. Spedding Micklem).'
'Paul has researched the literature on fluoride's toxicity and the fluoridation debate for 17 years. He helped to found the Fluoride Action Network (FAN).'
I found the following items from Dr. Connett's bio fascinating:
This post was published at Jon Rappoport on November 19, 2017.