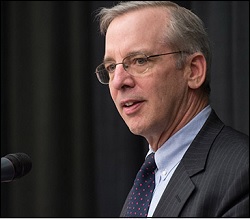 According to continuing reports from the trenches, buttressed by a Bloomberg News article out today by Neil Weinberg, Wall Street's largest firms are still firing whistleblowers for having the temerity to bring corrupt conduct to their superiors' attention – despite whistleblower protection statutes embedded in the 2010 Dodd-Frank Wall Street Reform and Consumer Protection Act.
One Dodd-Frank provision expressly prohibits retaliation against whistleblowers and provides whistleblowers legal remedies if they are discharged or retaliated against. Another section provides potentially hefty awards through the Securities and Exchange Commission (SEC) if the whistleblower provides original information leading to a successful enforcement action that results in sanctions of over $1 million.
Just this past April, the Board of Barclays, a big player on Wall Street, had to admit that it had hired an outside law firm to investigate its own CEO's handling of a whistleblower. At the time, Jes Staley had been CEO of Barclays for just 15 months but had formerly spent three decades in executive positions at America's largest Wall Street bank – JPMorgan Chase. According to the official statement released by Barclays, Staley had gone on the hunt to root out the identity of an internal whistleblower who had sent anonymous letters regarding a colleague. Staley had the audacity to use both an internal security group at the bank and U. S. law enforcement in his effort to unmask the whistleblower. Staley was not fired for his conduct – he was simply given a written reprimand by the Board and had his bonus cut.
This post was published at Wall Street On Parade on August 16, 2017.