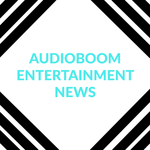 There are a number of conflicting events discussed this week, from Vice President Joe Biden threatening a cyber attack against Russia, a small ceasefire truce effort from Russia in Syria, and significant news from the Ukrainian Civil War. The implied threat from Biden's public cyber attack statement was taken very seriously in Moscow as a 'declaration of war'. Cohen says this is a very serious escalation of tensions and speculates about the motives. And yet there is hardly any discussion about how serious this is in the U.S. media or any statements from the White House. But given the pending meeting between Russia's Foreign Minister Lavrov and Sec. State, Kerry meeting in Switzerland the target may have been diplomatic. But Cohen asks (I paraphrase): 'Why the silence from Obama, and who is actually making decisions in the White House?'
The discussion then moves to Syria where the White House is threatening to charge Putin and others in the Kremlin with war crimes over the Russian bombing of ISIS in Syria. Cohen maintains that this just makes the Kremlin 'dig in its heels about Syria'. But these statements go along with Biden's cyber attack statement, and are seen as extreme – even as top experts agree that proving the source of hacking is impossible. And Cohen goes on to explain 'weasel language' in diplomacy. So the situation becomes pretense as a real cause of war.
Batchelor then turns his focus to the disruptive affects of the Syrian conflict on surrounding states including European and hence they turn to this new truce, this 'humanitarian pause'. The result was a meeting last Wednesday with Germany's Merkel, France's Holland, and Putin. Cohen expected little outcome from this – as the European component have little political clout left. And Cohen discusses the hypocrisy of Washington and its falsification of events in Syria in supporting the ISIS fighters in order to get regime change. But in spite of this the Russians are prepared to allow a humanitarian corridor, under U.N. observation for civilians and ISIS fighters to leave – even with their weapons. But given the U.S. broke that ceasefire by attacking Assad's forces the last time, this may be a Russian test to see what Washington does with it – and this writer also thinks that the truce may be a counter to all the propaganda levied against Russia for being complicit in war crimes. Batchelor also brings up some European leaders' efforts to increase sanctions over Syria. But this is what vassal states do, and it would seem that domestic political considerations for E.U. leaders take second place to the agenda of the Empire of Chaos. This fact is also very worrisome given how opposed many of those citizens are to what their leaders are doing.
The final discussion concerns Ukraine. Could Ukrainian President Poroshenko be in danger of assassination? And the answer is perhaps, but only if he tries to implement the Minsk2 Agreement. Not surprisingly, Kiev has increased its military assaults against the breakaway provinces. But the 'Normandy Four' is still meeting in Berlin – Putin has relented and will talk with his European 'partners'. The significance of this week's podcast discussion can be summed up by the indisputable fact that all of Washington's complaints and actual situational conflicts with Russia are based on unsupported facts and propaganda. It is all artificial, supported by the MSM, and most worrisome, done successfully for its propaganda goals. The question for most of us who pay attention is really whether or not Washington wants a war with Russia? If so, it is probable that few Americans (and Canadians) will see it coming, or understand anything about it. And that is another way to say that the United States is no longer a democracy. As usual there is much more to hear in the podcast.
This post was published at Audioboom