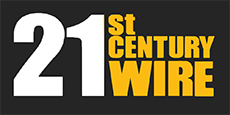 21st Century Wire says…
Here's an unusual, but extremely thought-provoking political take on the events of last week in Charlottesville in the context of America, and western society as a whole.
What you are about to read will be considered very controversial by many people. This is an uncomfortable topic which generally no one enjoys talking about. Many readers may not want to hear it. You may not want to hear it either. It's a caustic conversation for sure. You might think the author is being over-dramatic, or maybe you won't But it's a discussion which at least half of America wants to have.
The publication, The Blaze, touts itself as 'Christian conservative' and regularly exaggerate and politicizes its content, and frequently applies a moralistic or evangelical spin to it. For those reasons, it would be convenient for some to simply dismiss the article below because of its source. However, the fundamental comparison presented should be seriously considered and really should be discussed more in mainstream forums. In 2017, any challenging commentary regarding the topic of abortion is fiercely opposed by 'progressive' gatekeepers, and women's rights activists who will often cite the 1973 US Supreme Court decision of Roe vs Wade as a cue to end any debate on the issue. This subject is also suppressed in most public and academic forums – and it's strictly off-limits in the liberal mainstream corporate media. But society cannot continually sweep this under the rug – America has to have this conversation, because it goes to the heart of the question. What kind of society do we live in…?
This post was published at 21st Century Wire on AUGUST 17, 2017.