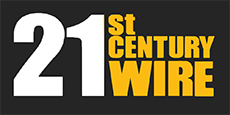 After 52 years of armed conflict inside the country, Colombia's Revolutionary Armed Forces of Colombia or 'FARC' marxist rebels, have reached the final stages of weapons hand-over to a United Nations at multiple designated 'demobilization' camps across the country. According to UN officials, as of this week the weapons transfer is nearly complete.
As the UN closed the doors of one of many full shipping containers of weapons, FARC leader Rodrigo 'Timochenko' Londoo (image, left) could be heard shouting to his fighters, 'Goodbye, weapons! Goodbye, war!' This latest watershed in negotiations is part of a long-running peace deal with the Columbian government.
This post was published at 21st Century Wire on JUNE 29, 2017.