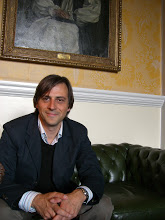 Yesterday, in our class on Economics, we talked about the distinction between regulation (volume of rules) and efficient enforcement (monitoring, investigatory, enforcement and pre-emptive functions of regulatory authorities). As an example, we referenced the repeated chain of customer-level scandals at the Wells Fargo Bank.
Here is the latest scandal, unveiled earlier this week that I mentioned:
From our stand point, this case is really pushing the gap between regulation and enforcement out into new widths. Previous scandals, e.g. false accounts being created by bank employees, were harder to detect, pre-emptively, from regulatory point of view. The latest one was out in plain view for any supervisor/regulator to spot.
This post was published at True Economics on Thursday, November 30, 2017.