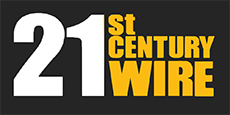 Statement by Journalist Support Committee
The Journalists Support Committee in Yemen, with deep regret, continues to pursue the media blackout imposed by the coalition governments upon Yemen. The coalition has prevented foreign journalists from entering Yemeni grounds, therefore, preventing media coverage of the dire and dangerous conditions in Yemen.
The committee notes that the Yemeni authorities -who are led by the internationally recognized president- and the Saudis have consistently restricted journalists from entering Yemen, with excuses that do not match with human rights laws and other international treaties, charters, and conventions or with the preamble of article 19 of the Universal Declaration of Human Rights.
The Committee draws attention to the coalition preventing cargo planes carrying aid and belonging to the United Nations from reaching Yemen in September because the plane had journalists on board.
Ahmad Ibn Al-Aswad, the spokesperson of the United Nations Office for the Coordination of Humanitarian Affairs in Yemen said: 'The coalition reckons that it is not possible to assure the safety of the journalists in areas controlled by the rebels' he then advised them to board commercial flights instead.
This post was published at 21st Century Wire on OCTOBER 16, 2017.