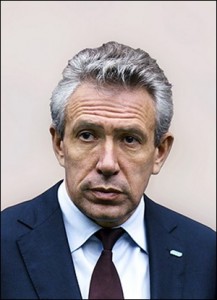 The 2017 Memorial Day weekend will inevitably go down in history as the three-day span when remembrances of our military veterans took a media backseat to President Trump's son-in-law, Jared Kushner, and everything Russian.
One of the key areas under multiple probes is a meeting Kushner held in December with Sergey Gorkov, the Chairman of Vnesheconombank (VEB), a Russian state-owned bank which has been under U. S. sanctions since July 2014 for Russia's annexation of Crimea and aggression in Ukraine. What this meeting was about has yet to be officially determined.
Reuters reported on Saturday that 'FBI investigators are examining whether Russians suggested to Kushner or other Trump aides that relaxing economic sanctions would allow Russian banks to offer financing to people with ties to Trump, said the current U. S. law enforcement official.'
This post was published at Wall Street On Parade on May 30, 2017.