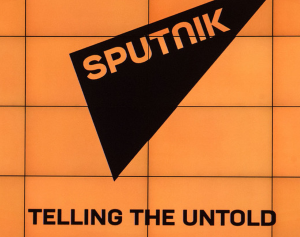 Oleksander Turchinov, the head of Ukraine's National Security and Defense Council, a powerful advisory body to the Ukrainian president, has proposed building "an insurmountable fortress" on Ukraine's border with Russia. Russian commentators laughed themselves to tears over Kiev's latest maniacal proposal.
In a statement addressed to Ukraine's Border Guard Troops on the occasion of their national holiday, Turchinov said that while the country's border with the E.U. should be made into a convenient and reliable one, and equipped in accordance with Western standards, the eastern border with Russia must become "an insurmountable fortress."
"Today, it is important to equip the state border in the West according to European standards – a convenient and reliable one, and in the East -to create an insurmountable fortress. I am confident that our border guards will adequately fulfill all the tasks set by the country!" the official said.
Turchinov made the remarks during the celebration of Border Guard Day on Sunday, a holiday that is also celebrated in Russia, and has its origins in the Soviet period (a period in history that Ukraine's post-Maidan leaders openly despise).
This post was published at Sputnik News