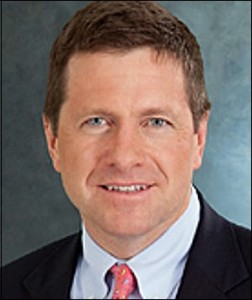 The rationale for Donald Trump's selection of Jay Clayton, a law partner at Sullivan & Cromwell which has represented Goldman Sachs since the late 1800s, to be the next SEC Chairman grew exponentially fuzzier after Wall Street On Parade reviewed political donation records at the Federal Election Commission. FEC records show that 59 of Clayton's fellow lawyers at the firm made over $900,000 in donations to the Hillary Victory Fund while one lone lawyer, Donald Korb, made two $2700 donations to Trump's primary and general election campaign. Donations from three other lawyers at the firm, Justin Decamp ($2700), Robert Giuffra ($25,000), and Diane McGimsey ($5,000) to the Trump Victory committee came after Trump was already elected President, according to images of receipts filed with the FEC.
In addition to the more than $900,000 that went to the Hillary Victory Fund, tens of thousands of dollars more were donated by Sullivan & Cromwell lawyers to Hillary Clinton's main campaign committee, Hillary for America.
Donors to the Hillary Victory Fund included Sullivan & Cromwell Senior Chairman, H. Rodgin (Rodge) Cohen, who donated $250,000 on May 12, 2016 and another $35,000 the following month. During the Wall Street panic and crash in 2008 and 2009, Cohen darted from representation of one failing institution to another. The Wall Street Journal dryly noted in the midst of the crisis that Cohen was 'in demand because he helped mold the financial system that is now under assault. He helped draft the rules that led to the emergence of powerful national banks, waged the first hostile bank takeover in the U. S. and lobbied, in the early 1990s, to expand the Federal Reserve's power to provide the emergency loans now being employed by the government.'
This post was published at Wall Street On Parade on January 5, 2017.